Licensing hsCADCreator:
1. Press the "Buy Full Version hsCADCreator" or use hsCADCreator website to buy Full Version License Key.
2. Press the "Enter Full Version License Key" or use the Application Button > Help > Activate License Menu to activate hsCADCreator.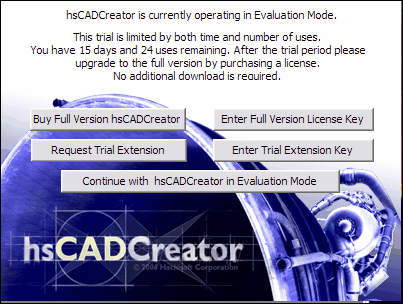 OR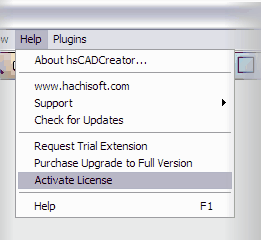 3. The Manage hsCADCreator Licensing dialog will popup and allow you to enter the "License Group Code" you purchased.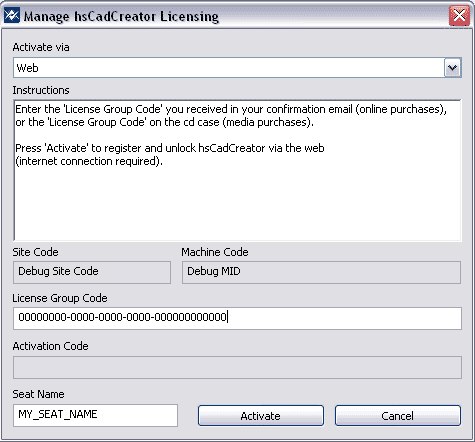 4. Press the "Activate" button to activate your copy of hsCADCreator.
Also See:
About Dialog (License Interface)